Russian research and production company TEKO to take part in Neftegaz 2021

TEKO Company, a Russian developer and manufacturer of automated equipment, will take part in the 20th anniversary Neftegaz exhibition to be held from April 26 to 29, 2021.
The oil and gas industry, as well as other sectors, is increasingly using remote control and monitoring in production technologies. TEKO Company manufactures sensors and devices for work in hazardous areas with explosive potential and high pressure.
Automation of technological processes ensures safe and uninterrupted operation of the equipment, in particular it performs:
automatic equipment protection in case of emergency;
processing mode control;
monitoring the condition of equipment in use and other tasks.
In addition, the equipment and its components must be resistant to aggressive environments and meet explosion safety requirements.
TEKO Company has developed ready-made solutions for the oil and gas industry on the basis of many years of experience.
Among the presented products having resistance to aggressive conditions, it is necessary to distinguish line of products of special execution: for work in explosive and high pressure environments. In addition, TEKO Company develops and manufactures sensors, devices and automation equipment for individual requests.
TEKO products for the oil and gas industry
VTIU.1545.XX Series Inductive Explosion-Proof Sensor in Explosion-Proof Enclosure for Monitoring of Mechanisms Position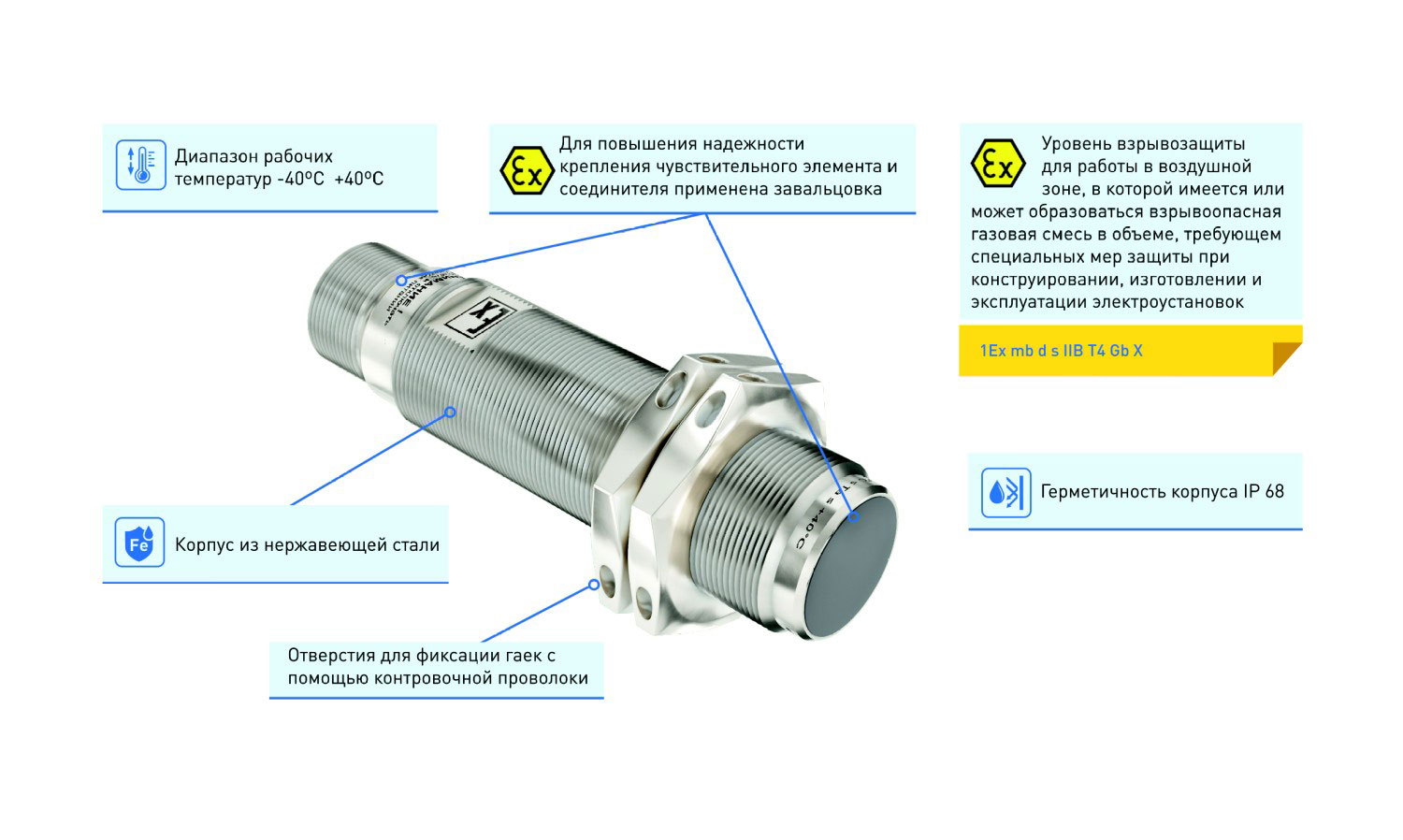 ISB WC44S8-3-N-S4 Series Inductive High Pressure Sensor for Increased Explosion Protection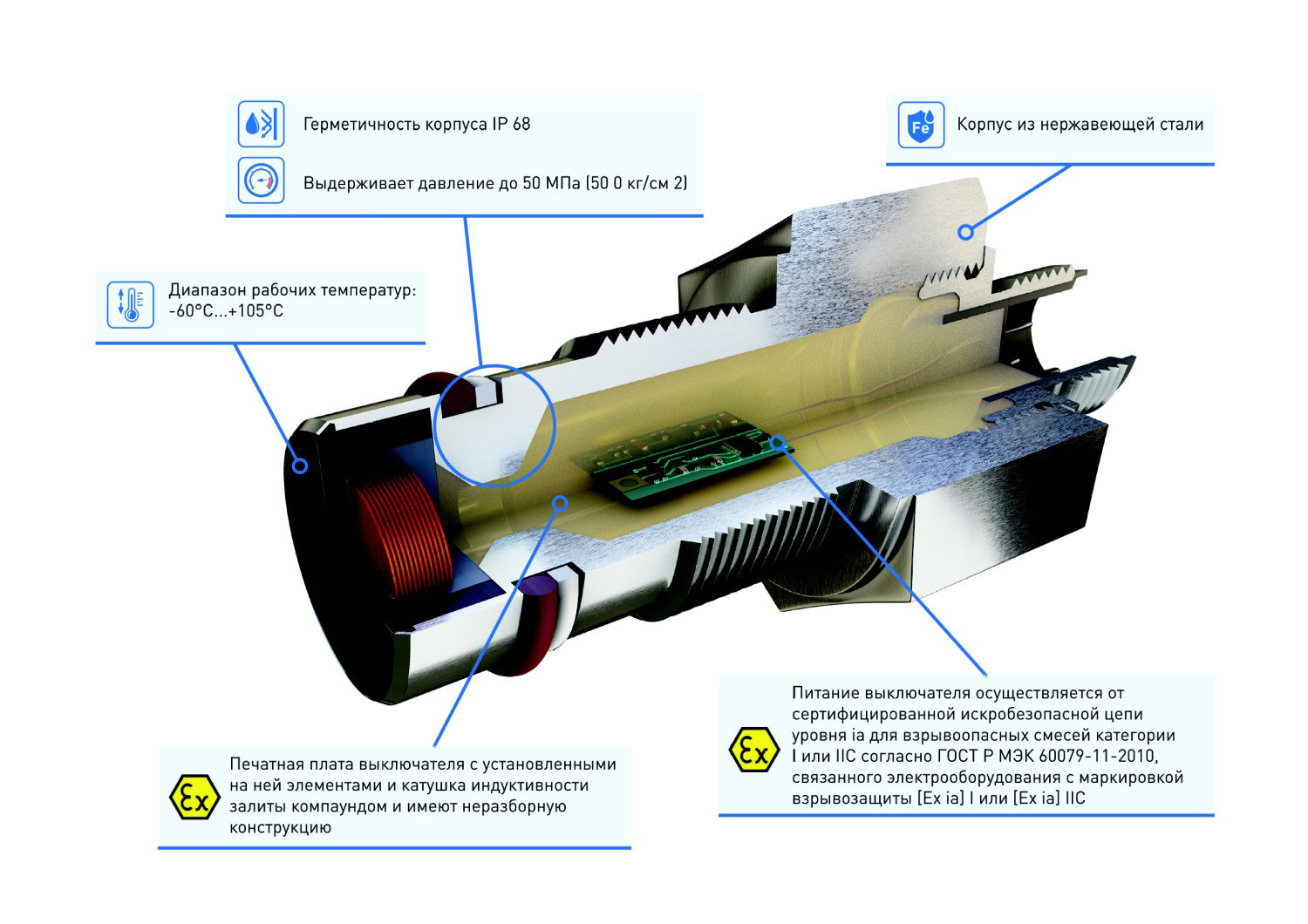 NAMUR Interface Unit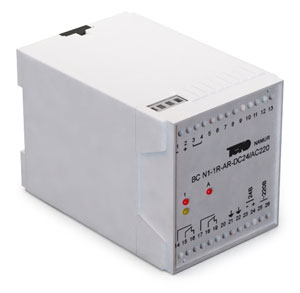 The interface unit is designed to supply inductive, capacitive, reed proximity switches (sensors) with explosion-proof type of protection PO Ex ia ma I Ma X / 0Ex ia ma IIC T4/T6 Ga X and 1Ex ia ma IIC T4/T6 Gb X and convert the low current analog signal from the sensor into a relay signal to control actuators of industrial automation.
NAMUR Interface Unit of BCt-N Series for Motor Vehicles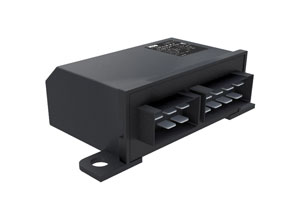 BCt-N series are NAMUR-type interface units specially designed for use in vehicles operating in potentially explosive atmospheres.
The interface unit supports an intrinsically safe circuit when connecting sensors of 0Ex ia IICT6 GA X or 0Ex ia IICT4 GA X explosion proof mark and converts low current analog signals into relay signals used in the vehicle control system.
VAIVE HOLDING UNIT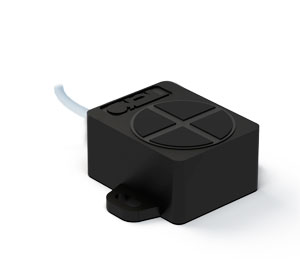 The holding unit is designed for operation in the control circuit of electromagnetic devices (solenoid valves, contactors, magnetic starters) to reduce energy consumption and overheating.
The valve holding unit sets the current in the control circuit of the electromagnetic device, providing nominal and minimum electromagnetic force (traction force). The nominal value corresponds to the "Force" mode, the minimum value to the "Hold" mode.
We invite visitors to the TEKO Company's stand ¹23D97 in Pavilion 2, Hall 3, to ask questions, to get acquainted with the developments and to discuss the issues of cooperation with the company's professionals.
See you at Neftegaz 2021!
More information about the company's activity available on the website: https://teko-com.ru/
---