27 / 06 / 2017
Expocentre to present Neftegaz 2018 at the World Petroleum Congress in Istanbul
Expocentre AO will participate in the 22nd World Petroleum Congress which this time will be hosted in Istanbul on July 9-13. Once every three years thousands of industry experts from around the world are brought together at this forum to view the latest technologies in oil and gas production and this business management.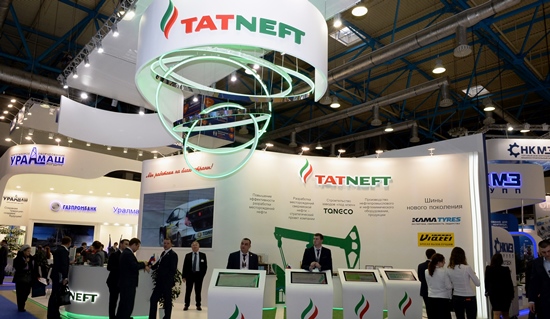 Expocentre will present the Neftegaz 2018 international exhibition. It ranks among the world top ten oil and gas trade shows being one of the main events of the Russian oil and gas industry. The exposition will feature a wide range of the latest equipment and technologies for the oil and gas sector.
The trade show will run at Expocentre Fairgrounds on 16-19 April 2018. Expocentre organizes the show in partnership with German trade fair company Messe Dьsseldorf GmbH. Neftegaz is supported by the Russian Ministry of Energy, the Russian Ministry of Industry and Trade and runs under auspices of the Russian Chamber of Commerce and Industry.
The participants in Neftegaz held in April 2017 were 581 leading manufacturers and suppliers of the oil and gas equipment, extraction works and refineries from 26 countries including the USA, the EU member states, and Japan. Russia was represented by 356 upstream companies as well as equipment manufacturers and maintenance companies. The total show size amounted to 32,623 sqm. More than 19,000 trade visitors had an opportunity to professionally evaluate the latest technology, equipment and innovative solutions.
The Neftegaz 2018 official website is at http://www.neftegaz-expo.ru/en/.
Expocentre Press Service

print version