23 / 03 / 2017
The preparation of the exhibition «Neftegaz» and National Oil and Gas Forum was discussed at the Ministry of Energy of the Russian Federation
The meeting concerning topics of preparation of the international exhibition "Neftegaz-2017" and National Oil and Gas Forum was held at the Ministry of Energy of the Russian Federation. Both events will be held at the Expocentre Fairgrounds from 17 to 20 of April.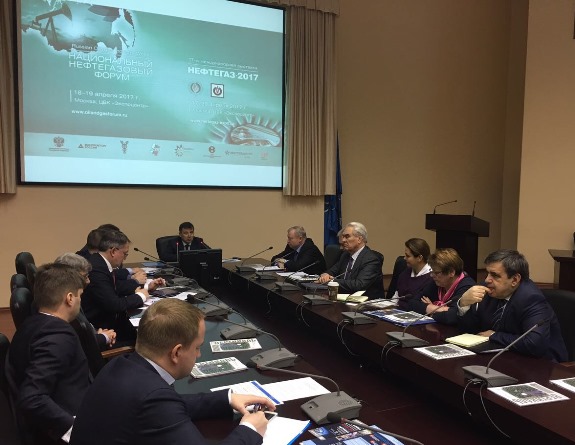 Kirill Molodcov, Deputy Minister of Energy of the Russian Federation, emphasized the importance of the technological base, that it was connected with the further development of the industry and the issues of its functioning. "The processes, that it occurs in the industry, are very difficult, he said. - I wish that it was fully reflected at the exhibition and the forum. I think that for the Ministry it is very important to demonstrate the process of import substitution in our branch ".
Mikhail Tolkachev, Deputy General Director of Expocentre, said that the area of the exhibition "Neftegaz-2017" would be 50 thousand sq m. The exhibitors of the sjow will be 500 leading manufacturers and suppliers of oil equipment, oil and gas production and processing plants, oil service and exploration companies from 25 countries. This year the exhibition is supported by 30 sponsors.
Representatives from Russia will be presented such major Russian fuel and energy complex companies as AK "Transneft", "Tatneft", "Surgutneftegas", "Gazprom Burenie", "Rosatom", "Uralmash NGO holding" and others.
Sergey Yatsenya, director of the autonomous nonprofit organization "National oil and Gas forum", said about the extensive business program of the « National Oil and Gas Forum "/ "Neftegaz-2017". He noted that the base of the business program would be consist of the scientific conferences and roundtables. The first session of the Forum will be dedicated to the scientific and technological development of the oil and gas industry, the second session will be focused on competition for oil and gas technologies, import substitution in key industry segments, localization of production and export potential of the energy sector. Besides roundtables on the main directions of general schemes of development of oil and gas industries, information and SMART technology in the oil and gas sector, the development of independent enterprises in the Russian fuel and energy complex and other important topics will be organized.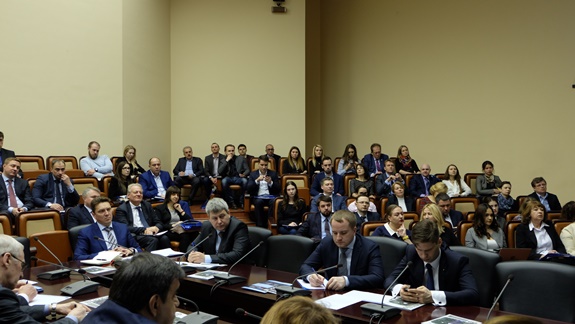 Andrei Meshcherin, chief editor of the journal "Neftegazovaya Vertikal" («Neftegazovaya Vertikal» is the General information partner of "Neftegaz-2017" and National Oil and Gas Forum) also reported at the meeting. According to him, this is the first experience of cooperation of the forum and exhibition with specialized journal. He said that the basic idea was to combine the resources and the audience to achieve maximum results.
Press Center of the Expocentre

print version