19 / 04 / 2016
3rd National Oil and Gas Forum
On April 19-21, 2016, Expocentre Fairgrounds hosted the 3rd National Oil and Gas Forum which was co-located with Russia's leading petroleum show Neftegaz 2016.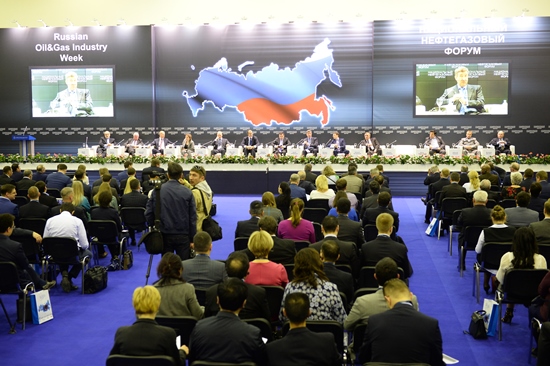 The forum was opened with a plenary session devoted to breakthrough technologies and oil and gas machine building, including such topics as innovative potential, import substitution and local manufacturing. According to the events moderator, Chairman of the Council of the Union of Oil and Gas Producers of Russia Yuriy Shafranik, all these issues determine efficiency of the oil and gas industry.
Opening the session, Mr Shafranik said that the National Oil and Gas Forum, organized by the Russian Ministry of Energy, the Russian Chamber of Commerce and Industry, the Russian Union of Industrialists and Entrepreneurs, the Union of Oil and Gas Producers of Russia, the Russian Gas Society, and Expocentre ZAO, had gained an international significance and was the main event to discuss the most important problems of the Russian economy.
"Over the recent 5–7 years there have been profound changes in the global power industry. The world entered a new cycle of the economic development. The main problem is an excess supply of fossil fuels. In these conditions we have to be more resolute and increase efficiency of this industry. The technological basis, which we are laying down now, have a decisive importance for the further development of the oil and gas industry," continued Yuriy Shafranik.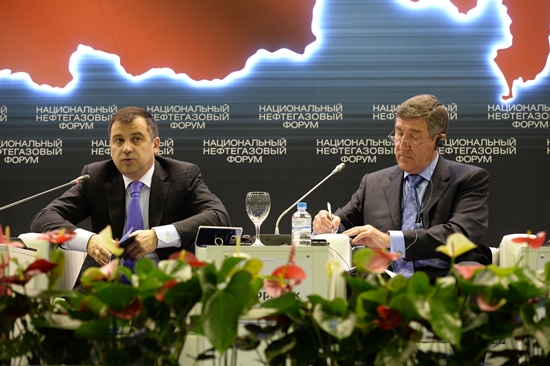 Deputy Minister of Energy Kirill Molodtsov stressed that the co-location of the forum with Neftegaz 2016, which welcomed 700 exhibitors from 26 countries, allowed not only discussing problems of the fuel and energy sector bur also seeing the latest developments of the industry enterprises, bringing together consumers and suppliers, and promoting mutually beneficial cooperation.
"Supporting national technologies is one of the priorities of the Russian state policy. Federal executive authorities have to provide extensive support to Russian developers," said Mr. Molodtsov.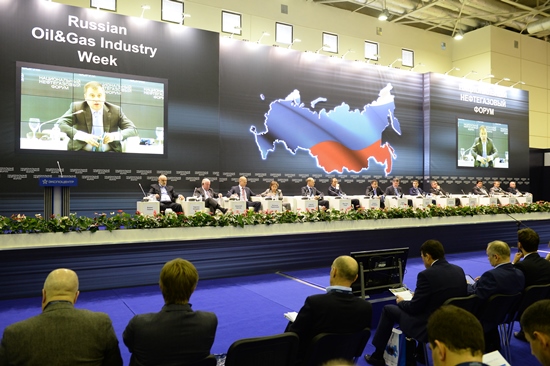 Director of the Machine-Tool Building and Investment Machine Building Department of the Russian Ministry of Industry and Trade Mikhail Ivanov talked about supporting the Russian machine-tool building for the oil and gas industry. Today the Russian Ministry of Industry and Trade adopts a series of measures to support various sectors of machine building, particularly innovative equipment, as well as actively implements new mechanisms such as investment contracts which generate great interest in the oil and gas industry. According to Mr. Ivanov, the ministry offers subsidies for half the cost of production of innovative products.
Heads of Rosneft, Gazprom Neft, Mirrico, GridPoint Dynamics, ArSibMash, SAP CIS, Schneider Electric, Eurasia Partners Ltd., and other companies shared experience and presented cases of how innovative developments were introduced at Russian enterprises of the fuel and energy sector.
The session participants agreed to meet again next year at Neftegaz 2017 which will run on April 17–20, 2017.
Press Service
Expocentre ZAO

print version