24 / 10 / 2014
Expocentre is a strategic partner of the Russian Oil and Gas Industry Week
The 2nd Russian Oil and Gas Industry Week started in Moscow on October 22. This year it welcomes more than 1,200 experts of the oil and gas industry. The Forum was opened by Deputy Prime Minister of the Russian Federation Arkadiy Dvorkovich and Energy Minister of the Russian Federation Alexander Novak.
The first plenary session was devoted to resource-innovative development of the Russian fuel and energy industry. Speakers paid special attention to new challenges of the global power economy, scenarios of oil and gas industry development, priority measures needed to help the Russian energy industry at the time of international sanctions, which came into effect in August of 2014.
For the first time the Week features a focus exposition 'Advanced Technologies and Innovations in the Oil and Gas Industry of Russia and the CIS'. Expocentre, the Week's strategic partner, co-organizes a showcase, whose participants include such leading Russian oil companies as Tatneft, Sibur, Surgutneftegaz and Lukoil.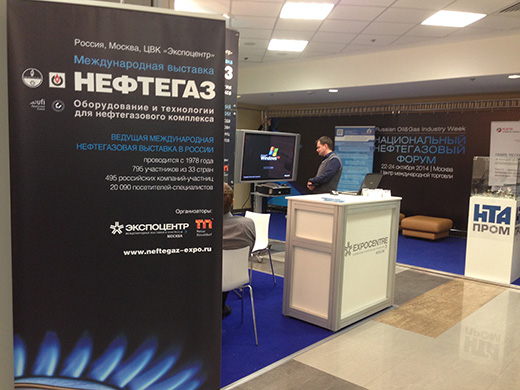 Expocentre presents the leading event of the Russian oil and gas industry – Neftegaz. In 2014 Neftegaz welcomed 795 exhibitors from 33 countries and 20,090 visitors.

print version