Siemens Energy to become a Neftegaz 2022 conference programme partner
08 / 09 / 2021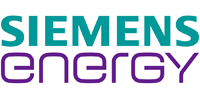 Siemens Energy will participate in the Neftegaz 2022 exhibition in Moscow from April 18 to 21, 2022. The company will be a partner of the conference programme and will present the latest developments and technologies for the oil and gas industry, including oil and gas production, transportation, and processing at its stand.
The global energy market is transforming so rapidly that it is no longer enough to adapt flexibly to the inevitable changes in the energy landscape. Today's market is evolving into a complex multilayered system of multiple interconnections.
Understanding the importance of these issues, Siemens Energy experts will hold an event for the exhibition visitors on the latest industry trends. They will present the solutions and technologies that the company is ready to offer its partners. The main agenda of the business session will be digital solutions, cloud technologies, products for the Arctic climate, and prospects for hydrogen energy.
Contacts for journalists
Evgeny Stepanov
Phone: +7 (495) 737-41-97
E-mail: Evgeny.stepanov@siemens.com
More information about Siemens Energy in Russia: www.siemens-energy.ru
Our social media accounts: www.twitter.com/siemens_energy
Siemens Energy is the world's leading energy technology company. Together with its customers and partners, the company is creating the energy systems of the future, contributing to a more sustainable world. With its broad portfolio of products, solutions and services, Siemens Energy works across the entire energy chain - from energy production and transmission to storage. Siemens Energy solutions encompass conventional and renewable energy generation technologies, including gas and steam turbines, hydrogen hybrid power plants, generators and transformers. More than 50% of the company's portfolio is already represented by decarbonised solutions.
With a majority shareholding in Siemens Gamesa Renewable Energy (SGRE), Siemens Energy plays a leading role in the global renewable energy market. An estimated one-sixth of the world's electricity is generated using Siemens Energy's technology. The company has 90,000 employees in more than 90 countries. At the end of the fiscal year 2020, Siemens Energy had a turnover of around ˆ27.5 billion. www.siemens-energy.com
Siemens Energy LLC is the local company of Siemens Energy in Russia, a world leader in energy infrastructure. Siemens Energy has extensive expertise in virtually the entire value chain in the energy sector and offers a unique comprehensive portfolio of solutions for power producers, transmission network operators, the oil and gas industry and other energy-intensive industries. The company's products, solutions, systems and technologies are designed for oil and gas production, refining and transport, power and heat generation in central and distributed power plants, power transmission and grid stability. It also includes technologies for energy transmission, including energy storage. In Russia Siemens Energy also has production sites at Siemens Gas Turbine Technologies and Siemens Transformers. The company employs more than 800 people, including the facilities.
---