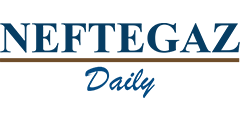 Neftegaz.Daily is an official printed bulletin of Neftegaz 2017.
Neftegaz.Daily is intended to help both exhibitors and visitors to Neftegaz to navigate the halls of the exhibition, find companies they search for, and be up to date with the most interesting associated events.
Look for a new issue on the first three days of the exhibition. The circulation is 3,000 copies each day!
Daily information about all important events, the best new products, and reports about associated events. Every day in every issue for every exhibitor and visitor!
Every day exhibitors and visitors to Neftegaz 2017 will read
the latest news,
reports about associated events, interviews,
information about upcoming events,
feedback of exhibitors and visitors,
articles about new products and developments in the oil and gas industry, the latest technology and innovations offered by exhibitors, etc.
The editorial office will be located in the Neftegaz 2017 Information Centre. The staff will work everywhere where the action is.
Every morning a new issue of Neftegaz.Daily will be waiting for you in the registration zones, at stands, in the information centre, and at special racks in all pavilions.
Neftegaz.Daily will also be available online.
In 2017 Neftegaz.Daily is published by the Neftegaz.RU agency with support of the Neftegaz 2017 Organizing Committee and Expocentre AO.
For more information and publications in Neftegaz.Daily, please contact:
Anastasia Nikitina
Coordinator of the Neftegaz 2017 Information Centre
Phone: + 7 (495) 650-14-82
E-mail: an@neftegaz.ru
or Neftegaz Management
Phone: + 7 (495) 795-37-47
E-mail: event@expocentr.ru